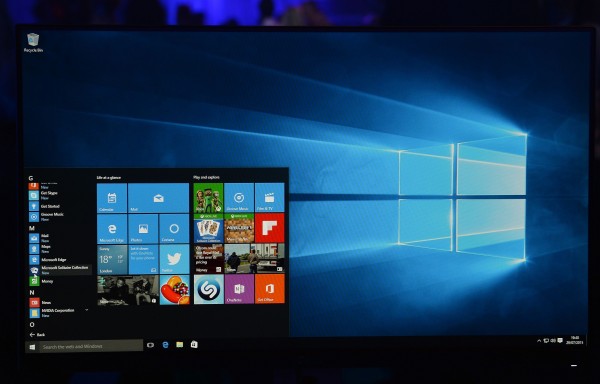 Further, Mircosoft says that if users face any issue with the feature then they can do three things.
After rolling the Windows 10 Redstone 2 aka the Windows 10 Creators Update, company now focusing on the next major update of the Windows 10.
Those updates will occur every September and March, according to a Microsoft blog post by Bernardo Caldas, general manager of Windows commercial marketing. The new policies outlined today are specific to Office 365 ProPlus connecting to Office 365 services. So, the user would have to keep their systems updated to continue receiving the support.
In addition to confirming the release of Windows 10 Redstone 3, Microsoft has also talked about support plans for its operating system and for its main application, MS Office. Because the processor is not supported together with the Windows version you are now using, your system will miss important security updates.
Microsoft first added Power Throttling to Windows 10 in January, saying that it had turned it on for a subset of Insider-equipped devices as an experiment and promising to provide an update in mid-February.
Microsoft believes that setting a particular schedule for the updates' release would give more convenience to the users. The update months will be March and September.
The company has also confirmed there will be APIs available for developers whose apps need retooling (ie: get borked) by the new feature. We still see a wide variety of experiences in Windows 10 with each feature update.
Microsoft announced Thursday its commitment to a twice-per-year feature release schedule for Windows and Office 365 ProPlus. For Microsoft, though, this could mean less auspicious feature bundles, a la the Creators Update, which didn't quite pan out as promised.
Due to be rolled out to most Windows 10 users in Fall of this year, Microsoft claims the feature has lowered CPU power consumption by "up to 11%", during what it calls "the most strenuous use cases".
As for what's coming in the next version of Windows - codenamed Redstone 3 - the most exciting bit is probably the UI overhaul dubbed Project Neon which Microsoft teased back in February.
Share