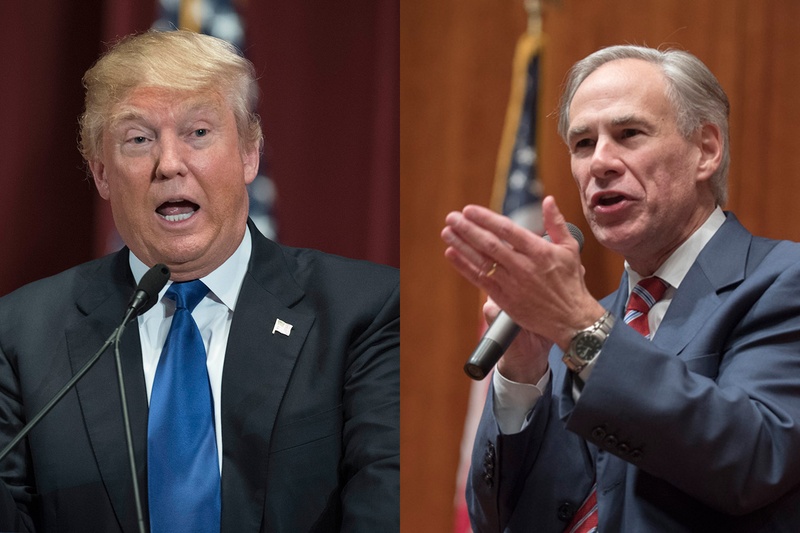 Texas' law allows police officers to ask a person about their immigration status during any legal detention, including routine traffic stops.
Earlier this week, an attorney with LULAC said a notice had been sent to the parties involved in the federal lawsuit challenging the state's new immigration law indicating the Justice Department would back the state.
Several jurisdictions ― including Austin, San Antonio and El Paso ― filed lawsuits to overturn SB 4 shortly after Gov. Greg Abbott signed it into law last month. The first hearing in the case was slated for Monday morning in federal court.
"Basically it's to get them to know the rights and responsibilities of living in the United States but also for them to know the rights of the constitution under the fourth and fifth amendment so that if they are detained by a police officer or any law enforcement they know how to act and how to cooperate", Immigration Lawyer Douglas Interiano.
On Monday, a Texas border town and some of the state's biggest cities will ask a USA federal judge to halt the state law known as Senate Bill 4, arguing it is unconstitutional, violates human rights and illegally diverts police resources from fighting local crime to enforcing US immigration law. "Together we are going to go into this court and tell the judge that this law is discriminatory, and we reject that", attorney Mimi Marziani said in a press conference outside the courthouse.
SB4 requires local law enforcement to comply with Immigrations and Customs Enforcement (ICE) detainers, which are requests to hold someone in jail while their immigration status is investigated.
Supporters of the measure have said immigrants who do not break the law have nothing to fear. Charles Perry of Lubbock, said he's confident it will pass constitutional muster.
Plaintiffs also contended the law could lead to racial profiling and divert resources from local police who would be under the threat of job loss and fines if they do not cooperate with federal immigration authorities.
The Trump administration has officially entered the courtroom battle over Senate Bill 4, Texas' immigration-enforcement bill.
In April, a federal judge in San Francisco temporarily halted that order after the city and Santa Clara County filed a lawsuit and the Trump administration acknowledged that its crackdown was far narrower than the president and his aides had indicated. Opponents have called the law unconstitutional and say it will disproportionately impact the Latino community. "Gov. Abbott and [President] Trump have taken the stances that immigrants are bad for Texas and bad for our nation".
The Texas law is set to take effect on September 1.
Share