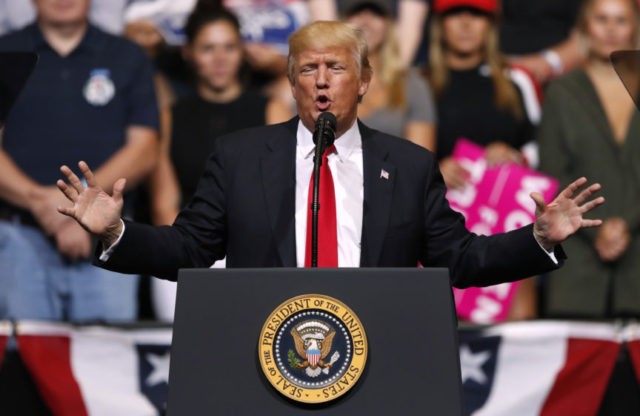 During a heated debate over the bills on the House floor Thursday afternoon, Republicans said their votes were in support of law and order - one of the president's campaign promises. The Sanctuary bill reduce the amount of Department of Justice and Department of Homeland Security grant funds available for jurisdictions those found to have "sanctuary policies" that the administration says violate federal law.
Critics say the bills could hurt efforts of cities to get immigrants to collaborate with state and local law enforcement. "The bills don't make us safer-they make it even harder for local law enforcement to protect residents and communities".
One of the bills, Kate's Law - named for Kate Steinle, a tourist to San Francisco who was brutally murdered by an illegal immigrant - imposes strict minimum prison sentences on deportees who return to the U.S. The Pleasanton woman's alleged killer, Juan Francisco Lopez-Sanchez, is an undocumented immigrant who was released by the San Francisco Sheriff's Department just months before the July 1, 2015 incident, despite requests by Immigrations and Customs Enforcement officials to keep him behind bars.
In a statement issued after the vote, Trump urged the Senate "to take up these bills, pass them, and send them to my desk".
Both bills were introduced by Rep.
This was stated by Lorella Praeli, Immigration and Campaign Director of the ACLU to Univision, asserting that the law against sanctuary jurisdictions "would force state and local police agencies to violate the Fourth Amendment by requiring them to imprison people without due process or probable cause at the request of federal agents".
Nobody stands above the law - not the self-righteous local officials who obstruct the law by taking part in the sanctuary city movement, and not the criminals who return to the US again and again and commit violent crimes. Together these bills ensure that taxpayers dollars are not being used to subsidize "sanctuary cities", and increase prison sentences for immigrants convicted of illegally re-entering the US following deportation. "By shielding criminal illegal immigrants from federal authorities, sanctuary cities are disobeying the law", he said.
Gives authority to the Secretary of DHS to refuse transfer of illegal aliens to states and localities that refuse to comply with federal immigration authorities.
Neither bill is expected to pass the Senate, since 60 votes would be required for them to proceed.
"Sanctuary cities are magnets for illegal immigrants including some risky people with criminal records", Roby told The Daily Caller News Foundation. Lopez-Sanchez had just finished a almost four-year federal prison sentence for illegally reentering the country.
Democrats on the House Judiciary Committee - where the bills came from - criticized the bills Thursday.
On Wednesday, Trump met with more than a dozen families of Americans who were victimized by illegal immigrants, including Steve Ronnebeck, the father of Grant Ronnebeck, who was shot and killed by a convicted felon who was in the country illegally in 2015.
"And today is a good day for the rule of law", Collins said. Democrats said the bills represented "another step in President Trump's Mass Deportation plan".
Sen. Bob Casey, a Democrat running up for re-election in Pennsylvania - a state that Trump won - noted that he had voted against both bills past year despite the threat of being tagged as "soft on crime" or "soft on illegal immigration" by a GOP opponent.
Both bills face an uncertain future in the Senate.
Share